e-mail to lfuller@lanset.com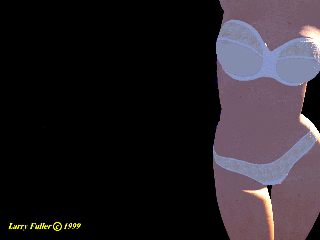 This figure is not a Poser figure but instead one of the Real Woman figures by Martin Keitel, a talented fellow who lives in Finland and sells these very beautiful objects, now called Binary Beauties I believe, from his apparently now defunct website for various 3D programs, starting with Imagine and Lightwave and assorted others. One of my favorite 3D possessions. Again, I originally got into 3D figures and objects to help with drawing but have gravitated closer and closer to just plain 3D, if there is such a thing.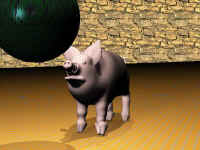 I built this pig in Organica, exported to Imagine, put in bones and made states, though you can't really tell from this picture.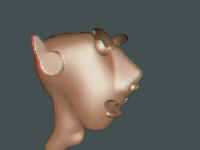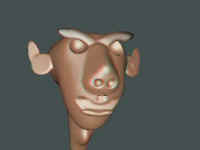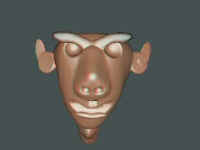 Another head made in Organica, fooling around. No need to click on thumbnails; there is no bigger version attached.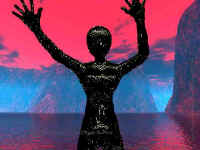 This character was built in Organica, exported to Imagine. This particular figure stops at bottom of thighs, but has bones and numerous states that have her waving and gesticulating. The background is a Terragen render with the figure layered over. Or is that Terragen layered under. Anyway, this is not a great picture, but was found layering around when putting these pages together. So now you know.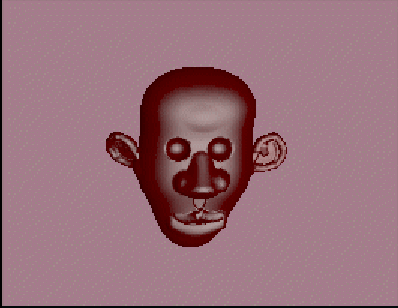 Another head built in Organica, ported to Imagine. That's Imagine for Window (a great program and my all time favorite) by Impulse, also makers of Organica, Illusion, and other very cool stuff, but long out of business. This head needs the eyes put in, which I keep intending to do.