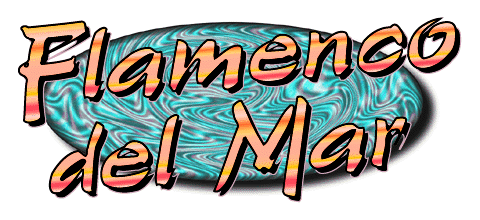 Instrumental Music for Beautiful Times...
Flamenco del Mar
The VibroCounts now bring more of the beauty and joy of exotic rhythms, quiet guitars, and romanticly exciting melodies to their repertoire. Flamenco del Mar incorporates specially-written new material, music gathered from throughout the world, and the most melodic surf tunes in a softly amplified acoustic setting.
The VibroCounts' Flamenco del Mar sets are perfect for quieter environments: restaurants, coffee houses, etc. Flamenco del Mar from the VibroCounts can bring an ear-to-ear smile to every listener's face!
Hear the VibroCounts play (mp3 format):
by Luis Villegas
If you do not have an mp3 player, go to AudioActive (free) or mp3 ($) links on our links page.